The gig economy has created an unprecedented opportunity for people to earn an income typically as a self-employed individual. Along with that opportunity comes the traditional risks of running a business. Traditional insurance policies don't have the flexibility to suit this new style of work, leaving self-employed gig workers un-insured or paying overly expensive premiums for insurance they are not using.
Gig work comes in all shapes and sizes and the scope of protection a business owner needs is just as varied. If you are accepting work from a gig platform, they will typically include some level of insurance. However, the insurance cover may be in place to protect the end-user in the form of public liability but not necessarily cover you for any injury or loss of income.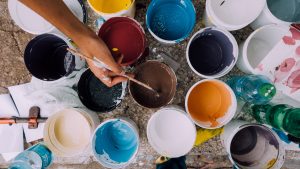 Protect your passion
As a self-employed gig worker, you are running your own business and therefore you run the risk of causing damage to a third party in the course of your activities. Similarly, your income is generated by yourself through your business, meaning that you may not be covered under workers compensation if you are injured or can't work. Insuring yourself and your business is vitally important to ensure that you are protected in the event of something going wrong.
The problem for gig workers is finding an insurance cover that gives that adequate protection but doesn't cost an arm and a leg. When you are working in the gig economy you never really know how long you are going to be in the game. Paying for a yearly insurance premium that charges you as if you are working full-time can far outweigh the value of the gig work.
Pay as you go insurance; Making business protection affordable
Solo & Smart offers a ground-breaking insurance cover that allows gig workers to only pay for insurance that they actually use. Under the Solo & Smart policy, gig workers only pay a small percentage of their income after they have been paid to cover their insurance premiums. This way the worker is not paying any insurance premiums if they are not working.
Using Solo & Smart, gig workers can access public liability and personal accident & sickness insurance that has the flexibility to suit this new style of work. As a result Solo & Smart is breaking down the barriers for self-employed individuals to continue working in the gig economy without the risk.