Being in business for yourself, almost by definition, means we don't have all the answers and are likely to only have access to very limited resources. Despite this obvious obstacle, entrepreneurs charge ahead because we believe in what we are doing and have confidence that we can work it out.
The reality is, that we all start in business without having all the knowledge or access to all the most powerful tools. The key to getting ahead is to embrace the fact that being small means being nimble.
So, in a world where things are moving so quick, speed is the main ingredient to overcome the obstacles of not having everything at our fingertips from day one. Particularly for sole traders and individuals starting out in business, the time and overwhelming nature of doing everything yourself is the major cause of stress and burn-out.
The big question then becomes, how do I stay nimble and execute at speed without all the tools?  The answer is that you can and should have some tools to help you in business, the trick is to find the right tools to save you time, money and stress.
Here are a few tips on what you should avoid when choosing your set up, which will help you on the road to success.
Avoid lock-in contracts
It's natural for any business to try and tie customers down to fixed terms or lock them up with contracts. In the early days of business, things move incredibly fast and being trapped in a position without choices can be crippling. At this point in business, there are also a lot of unknown's and you may very quickly discover that the right tool for you is something else entirely.
Whatever products or tools you are looking for, make sure you do your homework and investigate other options wherever possible to avoid being tied down. At Solo & Smart, we operate on a usage system, which means our clients never pay for anything they aren't using, and we have no lock-in contracts.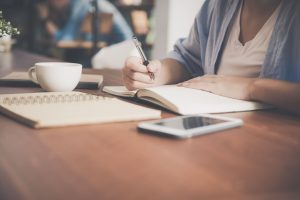 Avoid paying for things you don't use
Resources in any small business are scarce and need to be treated with the upmost respect. We all know some things in business are essential, such as sales, marketing, invoicing and insurances. However, it doesn't mean we need to go out and purchase the best CRM or pay for an insurance up front, there are always other options.
If you are starting out in business, there is also generally a time lag between getting setup and having everything in place to when money starts coming through the door. As with most tools, paying for upfront fees or subscription services can add up very quickly and doesn't reflect the actual service that you need at that point in time.
Solo & Smart is the perfect example offering pay as you go insurances, allowing business owners to be insured only when they need to be. When it comes to sales or even marketing, sometimes just picking up a phone can yield the greatest results.
Avoid inaction
One of my favourite sayings is 'there are two times in life, there's now and there's too late' from Anh Do's book 'The Happiest Refugee'. There are many variations of this saying and that's because of how much truth there is behind it.
There will always be bigger, better, more expensive tools on the market or more knowledge to learn but despite this obvious obstacle, the only way to overcome them is to act.
Take comfort knowing that every other business is in the same boat and in any struggle, I would take the challenger with the most drive and motivation to succeed.
Identify the tools that are going to save you time, money and stress then act to implement them in your business. Along the way, be careful to avoid lock-in contracts and paying for expenses unnecessarily, remember to stay lean in the beginning. Choose the right tools that are designed to grow with you and give you the support you need to be successful in business.