FREE 45-min web event
Within the NDIS, is a growing demand from participants for people to provide a wide variety of care services. Individuals across the country are taking the opportunity to create a business of their own to deliver new and exciting services through self-employment.
We believe that self-employment gives people the power to take control of their working life and provide services that make a real difference.
Join us for this 45-min web event as we discuss some of the best practices around starting a business, managing your cash-flow and growing your business.
Save your seat now
Wednesday 19th August – 10:30am to 11:15am
Make the most of your self-employed journey
Being your own boss is all about having  the freedom, flexibility and control to do it your own way.
Start Smart
Learn 7 simple steps to get started in self-employment without getting bogged down.
Money Smart
Learn the 5 essential elements of managing your money in self-employment.
Saving for the essentials
Stay Smart
Design your self-employment journey the way you want it to run.
Understanding your responsibilities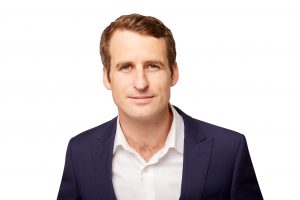 Patrick Harrison
Patrick has over 12 years experience working with self-employed professionals around Australia. He runs multiple businesses and has helped thousands of individuals to implement his systems in their business. With degrees in law and business, Patrick has created a simple and structured approach to business with a proven record for success. Having delivered services to participants, service providers and care workers, Patrick has a strong understanding of the disability services industry.
What our clients say about us
Mark Dowsett
Dawgy Walks & Daycare
"Since starting my new business, the Solo and Smart app, has made this process tremendously streamlined and now I don't spend any more than 60 mins over the whole week on admin."
Stephen Weis
Surface restoration and industrial cleaning
"I've been in business for 15 years and Solo & Smart has finally enabled me to save money. It's the best business decision I've made, and I haven't looked back ever since."
Who are we?
Solo and Smart is a best-in-class money management system designed specifically for self-employed individuals. Our app has been developed through working with thousands of self-employed professionals to identify the key drivers of success.
We believe that when business and lifestyle combine, everything changes. There is no greater challenge than running a business on your own and those who take the leap deserve the lifestyle and success they dream of.
Our mission is to dramatically improve the success rate of the self-employed through a simple and structured approach to business.
Date & Time
Wednesday 19th August
10:30am – 11:15am
Grab your seat now and get access to this FREE webinar,
available on zoom from any device.