The 5 simple steps you need to craft your business
 The demand for more flexible and personalised care is on the rise thanks to the introduction of the NDIS. As someone providing care or looking to start, this creates the opportunity for you to take control of your skills and experience that can make a difference in people's lives.
The power of choice and self-management now available to participants is empowering them to find supports who fit in with their personality and what they want to achieve. Self-employed care workers can break down the barriers to personalised care by crafting their services specific to the needs of each individual client. By creating that one to one relationship, both parties can benefit from the flexibility, choice and control over the relationship.
So, what is involved in becoming a self-employed care worker? Setting up a business for yourself can be an incredibly empowering journey. These 5 steps can guide you on that journey and help you to get the foundations right so that your business is a success – in whatever form that might mean to you.
Step 1: Start with the end in mind
All too often people dive into the 'doing' of a business because that's where the fun is. The problem is that very quickly you get swept away with the tide of work and somehow end up somewhere you didn't want to be.
Starting with the end in mind is all about setting goals. If you take the time to think about why you are starting a business and what you want to achieve from the business, you will have taken the first step towards achieving that goal.
Try and be specific and use the SMART framework (Specific, Measurable, Achievable, Realistic, Timely) for some structure to your goals. Your goals might centre around giving back, achieving a level of income or simply crafting your ideal lifestyle. Whatever your goals, make sure you write them down and remember to have fun with them.
Step 2: Make a plan
You're going to be tempted to skip this step more than any other and I urge you to take just a little bit of time to put something into writing. I am a big believer that the best business plans aren't 20 pages long, the smaller the better. Ideally, create a series of action steps that lead towards your goal and fit them onto one sheet of paper.
Remember that a plan is not set in concrete and you will need to adjust and adapt your plan as you grow. That's why your plan will work best if you keep it short and look at it regularly. I am a visual person and creating basic flow diagrams or a pyramid of tasks leading to my goal work the best for me. Make your plan personal to you.
Step 3: Admin is important
Taking responsibility for running your own business can be incredibly rewarding, it can also be trouble if you don't keep on top of the admin. But fear not, it's time for the doing of your business and if you can develop a simple system and mindset to keep on top of paperwork from the beginning you will be better off in the long run.
As an individual in business it can be lonely without anyone else to rely on for getting work done. That's why I am a big advocate for setting up a system, systems will set you free. Below is a list of admin tasks that you will need to cater for as you setup, run and grow your business.
ABN: You will need to register your business to get an ABN, you can do so as an individual (sole trader), partnership, trust or a company.
Fundamentals: As a business, you will need to keep track of your records such as invoices, quotes and receipts for expenses. I highly recommend having a system in place to help you manage this important aspect.
Registrations: Consider what registrations are required for your business such as – Registering as a provider with the NDIA, do you need to register for GST?, Getting a 'Police Check', Getting a 'Working With Children' check and other qualifications.
Cash Flow: Keep control of your money coming in and the money going out. It is easy to forget about expenses such as insurance or your tax obligations as the money comes in.
Tax Management: Get some professional advice to get an idea of how much tax you will need to pay. Create a habit or better yet, use a system for putting that money aside to pay for your tax bill.
Insurance: Work out what insurance you will need or should be covered for and read the fine print to make sure you are covered for the work you do.
Legal: Do you need or want a contract for service written up between you and your client?
What rate to charge? It is a good idea to look at your rate after you have factored in all of your setup and ongoing costs. You might want to revisit your plan to make sure you have accounted for everything. Then set your rate to cover your costs, remembering that you don't get paid for holidays etc, and still make a profit on top. Your rates may vary from client to client depending on the type of work you are doing.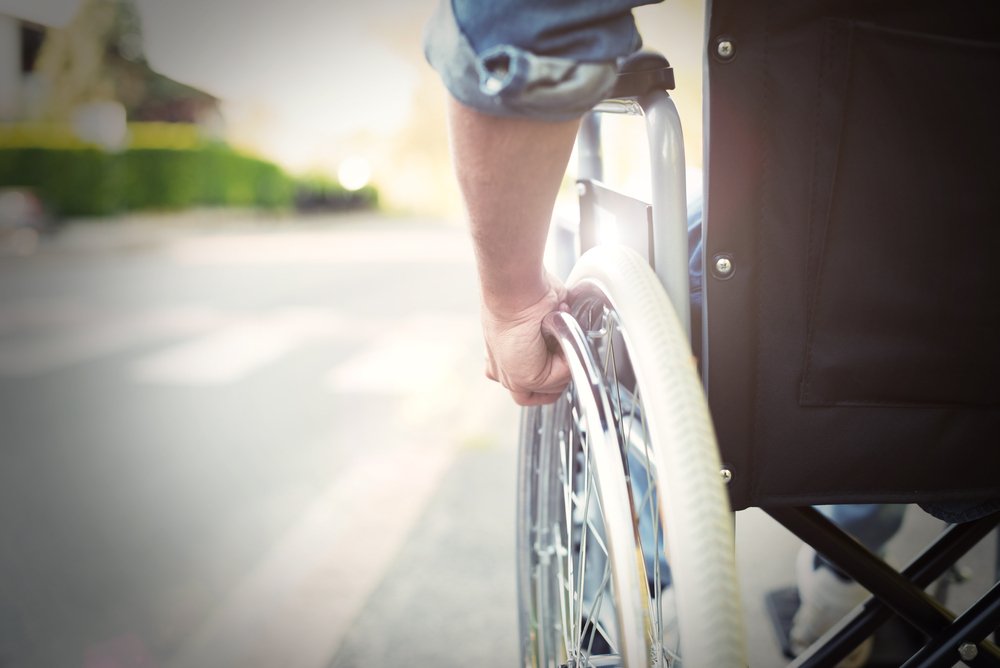 Step 4: Reputation is everything
This is all about creating and maintaining your reputation through the quality of the work you produce. At the end of the day, your reputation will be governed by the outcomes you produce for your clients. Your clients are choosing to work with you because they value and trust you and your work.
Here are some simple things you can do to ensure you build the right reputation and inspire confidence from those you work with:
Respect: The participants you care for are your clients and should always be treated with the highest level of respect. In this fast-paced world, some of the simplest common courtesies can go a long way.
Expectations: The easiest way to ensure your client is getting the service you have agreed on is to set the expectations up front. It is best to have an interview in person to get to know each other and discuss the detailed scope of the care required.
Transparency: Be upfront with your clients from the very beginning as you get to know each other. Discussing your likes and dislikes, what your skills and experiences have been and the limits to your work, this will make the relationship clear for everybody.
Consistency: This means maintaining the same level of service no matter how much time passes.
Reliability: Simple, if you agree to do something make sure you follow up on that promise. Nothing will erode your reputation faster than failing to deliver on promises.
Presentation: The way you present yourself is a representation of you as a person. You should express your individuality but be mindful about your client as well.
Service: Set your own standards and be accountable to yourself to maintain them, an easy way to do this is to share them with your clients.
Time: Make sure you don't overcommit your time with any one client or with too many clients.
Step 5: Tell the world
It's time to let everybody know you're in business. If you have done the first four steps you will be well placed to start getting the word out and know that you have the setup and systems in place to deliver.
There are many ways to find clients and you don't need to spend a fortune on marketing. Your existing network and word of mouth referrals can be the best place to start. Connect with people you already know and tell them what you're doing.
Building an online presence is a powerful way to amplify your message to a wider audience. The key to online marketing is to build your profile to express who you are and what you do. You can start by using free social media platforms to tell your story, such as Facebook and LinkedIn.
If you are looking to build, a brand it's important to realise that branding such as a logo or business card can show your professionalism but your branding is all about your work culture and reputation.
Making yourself known in person can also be effective at gaining the trust of your potential clients. Going to industry events or networking with other organisations who may offer contract work will build your list of contacts.
Starting a business is simple and easy enough to do, I encourage you to spend some time to lay the right foundations which will give you the best chance of success. Most of all, have fun with the process and enjoy the journey.
For more information on how Solo & Smart works with the self-employed to create success visit our website or download the app from the Apple or Android app stores.
Written By: Patrick Harrison